What better way than to christen our brand new website than with its first full (well partial, we have to start slow) Staff Picks blog post! If you are looking for something new and exciting, let us lead the way.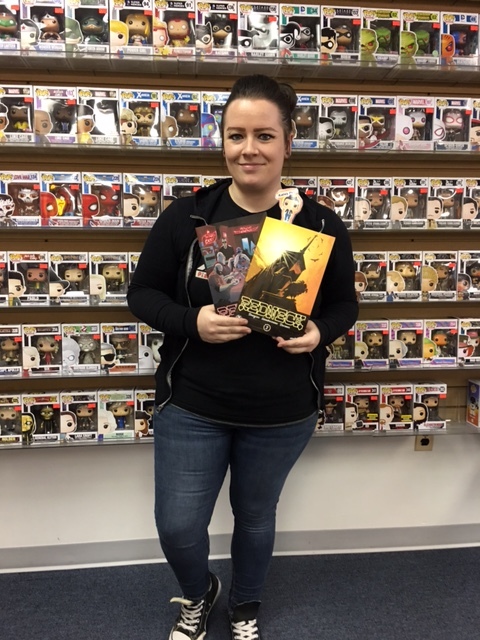 Katie's Pick
"Death and destruction have come to Sulphur Springs! With the murder of one of their own, the vampiric Bowmans are ready to wage war on anyone in their path. But will Bartlett be able to get to the bottom of things before the whole town explodes?

DONNY CATES (God Country) and LISANDRO ESTHERREN (The Last Contract) bring you the next chapter in this blood-soaked, Southern-fried Gothic masterpiece!"
Wait, wait! The very first Staff Pick that The Amazing Comic Shop decides to post is a #2?
Yes! Not only is Redneck #2 so fantastic that it is already sold out on a Publisher Level, but as of it's first day out on the shelf a second printing has already been announced! This series is hotter than the state it is based out of!
... Texas! It is based out of Texas! That would probably have been funnier if you had already read Redneck #1. Of which is the primary reason Katie picked it. Not only is #2 out this week, but the Second Printing of Redneck #1 also hit shelves on Wednesday! So come in and grab the issue before it is gone!
Or... If Katie has sold every copy we have in store by the time you read this... DO NOT WORRY! We take Special Orders. Come on in and make your Pre-Orders for Redneck #1 3rd Prints and #2 Second Prints as soon as possible!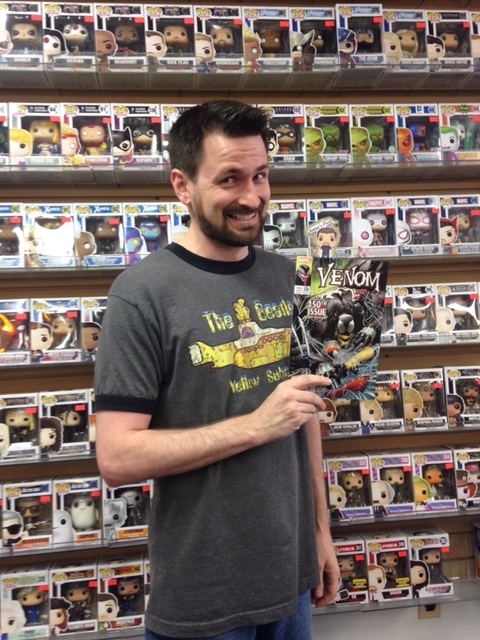 James's Pick
"REUNITED, AND IT FEELS SO GOOD!
Or, feels so bad? However it feels, Eddie Brock and the Venom symbiote have been reunited, and they're web-slinging their way around New York again. Featuring a host (hah!) of Venom creators from the character's near 30-year history, this monstrous anniversary spectacular welcomes guest artist TRADD MOORE (Luthor Strode) for an oversized and brutal main story AND a lethal story featuring fan-favorite creators David Michelinie (Iron Man/The Amazing Spider-Man) and Ron Lim (Thanos: The Infinity Finale/Captain America), reunited! With questions still lingering about how the symbiote was separated from Flash Thompson, and what lies in its future now that it's reunited with Eddie Brock, this is one issue you can't afford to miss!"
What more do we have to say than "VENOM" and "EDDIE BROCK" and "MONSTROUS ANNIVERSARY SPECTACULAR"? This issue is huge! With over 50 pages of Venom, if there was only one reason to come to The Amazing Comic Shop this week, it would be to grab Venom #150!
So those are our two big Staff Pick's of the week. But don't worry there are far more to come. And it will not be just two Picks in the future. Expect Staff Picks and crazy pictures from all of us at the store. And make sure to follow the in-store adventures of the little POP!'d versions of ourselves. Each week they will be somewhere new and exciting, eagerly waiting for you to come by and try their suggestions!