We solemnly swear we are up to... Suggesting great options for new reads! This week brought us so many new toys and books we could hardly figure out where to begin...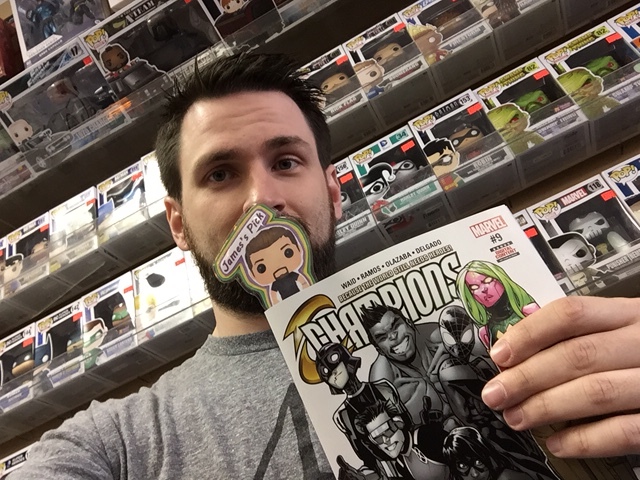 James's Pick
Casting a spotlight on young synthezoid Viv Vision! After what became of her family, she willingly shut down her emotions - but does that come with a price to pay?
After the dark conclusion to the story of Vision and his family, Viv has taken it upon herself to fight for truth and justice. But just because you turn your back on your past does not mean it simply disappears. In this special issue from Mark Waid (W) and Humberto Ramos (A), we take a step into Viv's world and find out just how twisted life for her has become. This issue is a must grab!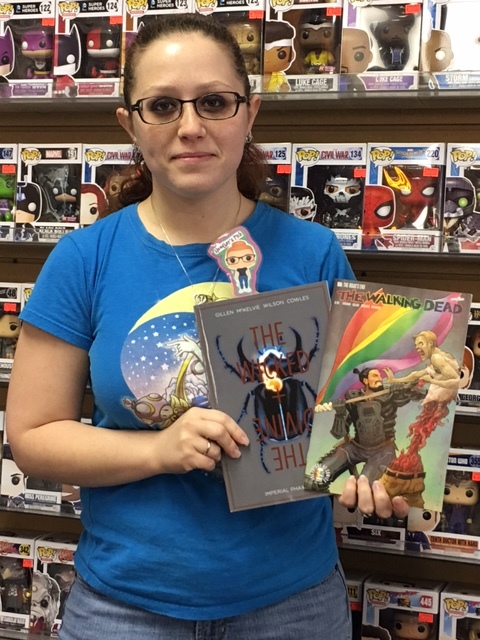 Wicked + Divine Vol 5: Imperial Phase I
Heather's Pick
The gods are free to do whatever they want. Inevitably, they do.
Collects THE WICKED + THE DIVINE #23-28, including the critically lauded KEVIN WADA magazine issue.
**Plus a Special Shout Out to the Image Pride Variant Covers!**
The Gods are out to play and, with free range, the party is going to be a long, fun one. After-all what consequences could there be of living life up to the fullest? A continuation of the New York Times best selling series from Jamie McKelvie (A) and Kieron Gillen (W), Wicked+Divine volume 5 keeps the heat burning strong.
And we also like to give a big shout out to Image Comics and their Pride Month covers. This beautiful Sina Grace cover for Walking Dead #168 is just one example of the multiple variants meant celebrate this historic month! By the way... 100% of the direct sales for the Pride covers will go directly to the Human Rights Campaign!
Katie's Pick
"HIS GROWING FLOCK" - Reverend Anderson has become the center of attention as more and more people start to see his side of things. Will this help Kyle's cause-or hurt it? Kyle needs to figure it out fast, because the fate of the world rests on his shoulders.
This smash hit, who's second season just ended on June 5 on FOX, continues with Reverend Anderson's popularity increasing. People are moving to his side, finally seeing the light in his words. But could Anderson's new "flock" actually be detrimental to Kyle's goals to save the world? If you haven't picked up Robert Kirkman (W) and Paul Azaceta's (A) Outcast yet, it is about time you start!
There are always more and more books to talk about. Need something new? Come on in, we would love to get one of the above books in your hands!