It has been awhile. We missed you! Hopefully you missed us too? Or... At least the AMAZING Staff Picks we throw your way? You do not need to wait any longer. Let's get these Picks down to business.
Heather's Pick
Action Comics #987, the first issue of the highly anticipated 'Oz Effect'... The Realm #1... Mister Miracle #2... The Runaways #1... Harley Quinn 25th Anniversary Special... Dark Nights: Metal #2... And no many more that are not pictured. Just... Everything!
There are so many new and exciting titles this week, some would call it unfair! You could drown in titles. Just... Come in! Grab everything. All of it! Literally! Just come in already!
For our fellow Harley Quinn Fans! We also want to wish a very Happy 25th Anniversary to our favorite Clown Princess of Crime! And do not forget our Harley Quinn Day Event on September 30th.
Free Comics, great stories and all the Harley Quinn you could ever need! (Well... Not all. Cause we can all use a little bit more!)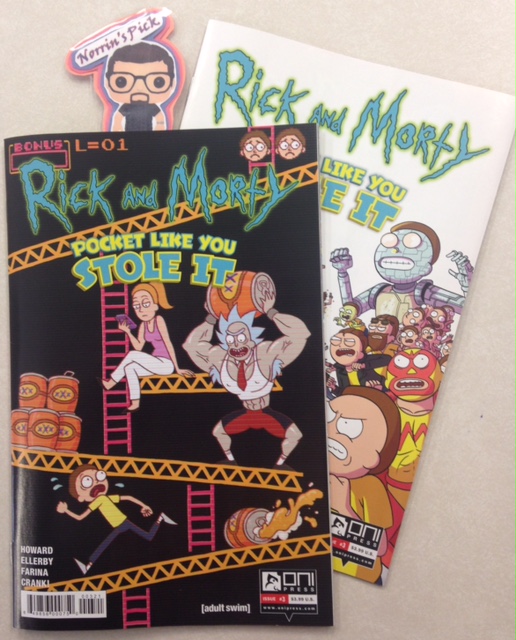 Rick and Morty: Pocket Like You Stole It #3 (of 5)
Norrin's Pick
Aw gee, Morty's on his way to stop the Council of Ricks! Morty battling just isn't right, and we've gotta stop it! That is, until he gets stopped by Beth, and her team of pocket Jerries! Swimming Jerry! Wizard Jerry! Buff Jerry! They're all here, and they're all out to stop Morty! Plus: more Pocket Mortys cards in the back of every issue!
Writer, Tini Howard (The Skeptics), and Artist, Marc Ellerby (Love the Way You Love TP: Side A), are having way too much fun and taking us for a wild ride. Rick and Morty: Pocket Like You Stole It is the mini-series we may not have deserved but we definitely needed. The series only has two issues left, which means you need to get in here and buy the issues all up.
Winnebago Graveyard #4 (of 4)
Katie's Pick
MINI SERIES FINALE! The end is near. Christine fights to keep her family alive as Satanists attack.
That is a pretty definitive ending explanation if there ever was one. And we are saddened that it is over. Winnebago Graveyard, from horror writer extraordinaire, Steve Niles (October Faction), along artist Alison Sampson (Genesis GN), is nothing short of... AMAAAAAAAAZING! If you have not read it... Well... You need to. Like right at this very second!
Would you rather get in Trade? That is an option to! The Winnebago Graveyard Trade Paperback has a release date of 11/22/2017 and we are taking pre-orders now.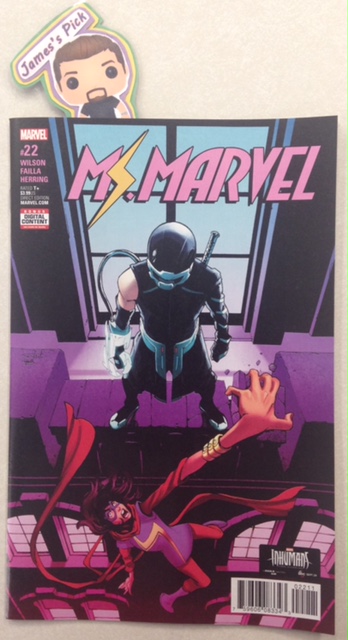 James's Pick
Something sinister has turned every citizen of Jersey City against Ms. Marvel. Worse still, Becky St. Jude a.k.a. Lockdown, has made it her personal mission to take end J.C.'s great defender. With Becky's new sidekick's intimate knowledge of Ms. Marvel's moves, it's Kamala Khan's life that hangs in the balance...
We have said it before. If you are not reading Ms. Marvel, come in. Please! Come in and grab this sensational book. It is ground breaking in so many ways. And the story is only getting better!
Big week. Big Picks! And there are so many more unbelievable titles in store that we are happy to throw your way. So come on by! And make sure to check back here for all of our Amazing Staff Picks.