We know. It has been too long. We apologize! But... We are back! So let's run head first... Here are this week's Amazing Staff Picks.
Heather's Pick
Writer: Sean Kelley McKeever
Artist: Alexandre Tefenkgi
Colorist: Jean-Francois Beaulieu
Welcome to Outpost Zero, the smallest town in the universe. The people there work the land, go to the fights every Friday night, and tuck their children into bed-but the Outpost is no place for dreams or aspirations. To survive is ambitious enough. As Alea and her friends graduate to adulthood on a frozen world never meant to support human life, something stirs. Something sees... Explore the mysteries and wonder of the Frost in this oversized debut issue by Eisner-winning writer Sean Kelley McKeever (Mystique), artist Alexandre Tefenkgi, and colorist Jean-Francois Beaulieu (I Hate Fairyland).
The farthest point in the universe. A long time from now. There is a world. Frozen. But life survives. It is difficult. Each person has their place. But... They survive! For how much longer, though? That is always the question. The world outside of the Biome is vast and uncharted. What is it... That lays beyond Outpost Zero? What does the future hold?
This new Young Adult series from Image Comics hits shelves with an oversized first issue! Come in today and grab a copy of your very own!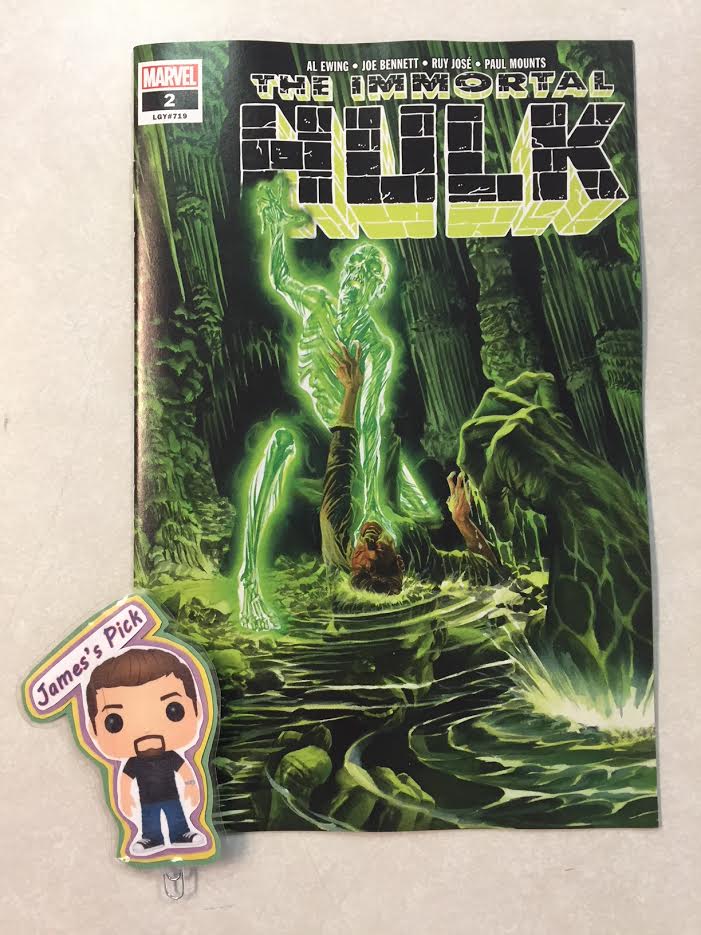 The Immortal Hulk #2 (LGY #719)
James' Pick
Writer: Al Ewing
Artist: Joe Bennett
Inker: Ruy Jose
Colorist: Paul Mounts
Letterers: VC's Cory Petit and Travis Lanham
A random small-town tragedy. A mystery illness that spreads with grief. A green glow on a lonely mountain. Three puzzle pieces that fit together to make a nightmare. And the only mind on Earth than can connect them up...belongs to the Immortal Hulk.
Come in to the store and grab these and so many, many more great reads!