Hey... It is snowing! You know what goes good with snow? Yes, yes. Hot Chocolate with lots of marshmallows. But what else? How about a new book or two? Let's get into some Amazing Staff Picks.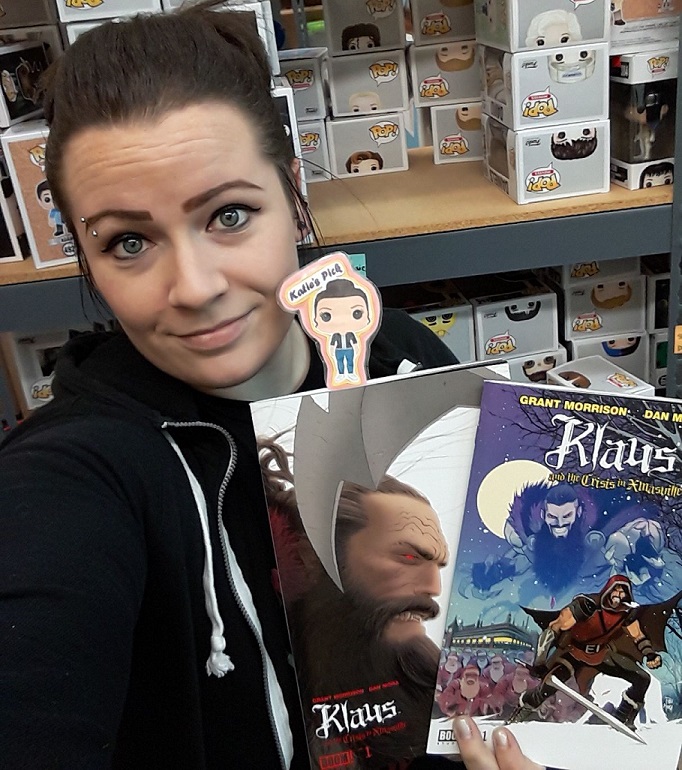 Klaus and the Crisis in Xmasville #1
Katie's Pick
Eisner Award-winning creator Grant Morrison (All-Star Superman) and Russ Manning Award winner Dan Mora (Saban's Go Go Power Rangers) reunite for a brand-new Klaus Special! An evil Santa from an alternate dimension has founded an evil soda corporation that uses Christmas and Santa as a marketing tactic to build their fortunes. Only Klaus can defeat the Pola Cola Corp and the zombie-like Santas that are in the evil Santa's thrall.
An evil Santa has come and wants to turn Christmas into a capitalist venture with advertisements galore. And it all starts with a new specialty soda company. Huh... Sounds oddly like art imitating life? Or maybe that is just us.... No matter. You should buy this issue! Brought to us by the same two gentlemen who created the earth-shattering Klaus mini-series.
Have you never read the original series from BOOM Entertainment? WHY NOT?!?!? We admit that a Santa Claus, Year One story sounds pretty silly and... Well, it kind of was! But in an incredible way! We currently have the Hardcover in stock as well.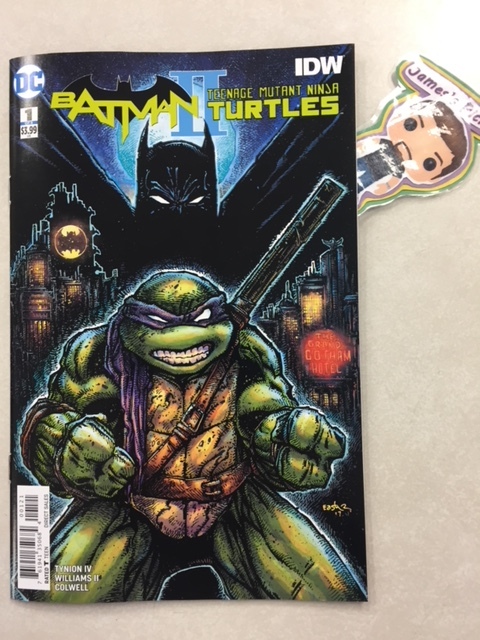 Batman/Teenage Mutant Ninja Turtles II #1 (of 6)
James's Pick
The team behind the smash-hit crossover series is back to reunite the Dark Knight and the Heroes in a Half-Shell. When Donatello goes looking for a new mentor to help him improve his fighting skills, he opens a doorway to another reality, hoping to summon the Turtles' one-time ally, Batman. But instead, he gets sent to Gotham City and someone else comes through the open portal-Bane! Suddenly, there's a new gang boss in New York and he's out to unite all the other bad guys under him. Can Donnie get back in time and bring Batman with him to help his brothers before Bane causes irreparable destruction? Co-published by DC Comics with IDW Publishing.
It is back! James Tynion IV (Detective Comics, Rebirth) and Freddie Williams II's (Legendary Star-Lord) smash series that brings together the greatest Detective and a bunch of weapon carrying mutant Turtles. And the crossover is only getting bigger. New York City and Gotham collide when Bane tries to take over. This time the Turtles and Batman have a broader mess to clean up. Come in and grab the first issue of this incredible new series as soon as possible. Because it will fly off the shelves!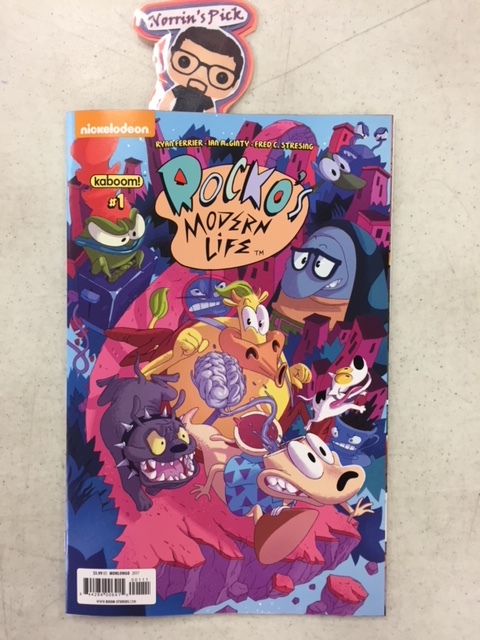 Norrin's Pick
Ryan Ferrier (Kong on Planet of the Apes) and Ian McGinty (Adventure Time) continue BOOM! Studios' partnership with Nickelodeon with all-new stories about everyone's favorite wallaby! When Rocko faces unemployment, a terrible living situation, and increasingly slim job prospects, he is forced to find out just how far he is willing to go to get a job.
ROCKO'S MODERN LIFE IS BACK!!!! Ahhhhhh!!!! We are on cloud nine about this. If you are fan, either as an adult or child. There is nothing else to be said but... Come and get this book! The new series from BOOM will fill that gaping hole that has been in your chest since the series ended in 1996.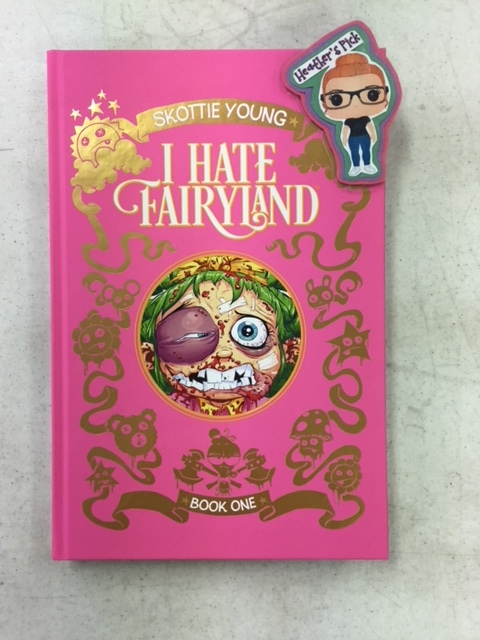 I Hate Fairyland Deluxe HC Book One
Heather's Pick
From SKOTTIE YOUNG, New York Times bestselling, Eisner Award-winning cartoonist of The Wonderful Wizard of Oz graphic novels, Rocket Raccoon, and Fortunately, the Milk, comes a satirical fairytale adventure that smashes its cute little face against hilariously violent comedy that's definitely NOT bedtime story material for the kiddies (unless your parents are super cool and don't screen your entertainment, then...whatever). In this oversized DELUXE HARDCOVER, join Gert (a grown woman in a six-year-old girl's body, who has been stuck in a the magical world of Fairyland for over 30 years) on a maddening quest to return home. It's just her, a fly named Larry, a giant blood-soaked battle-axe and an endless amount of cute and cuddly Fairylanders standing in her way.
Collects I HATE FAIRYLAND #1-10, along with EXCLUSIVE EXTRAS!
Are you a die hard Skottie Young fan? Do you love I Hate Fairyland? Do you wish you could know more? See some extra art? Read more about the creator and creation of the story? Of course you do! You really, really, REALLY need to buy this beautiful (and very bloody) Hardcover. (PS: It also makes for a perfect Christmas Present!)
So much. All the great! And we can offer you even more. It is a little cold. A little snowy. But we have great books! Come on in and check them all out.
And make sure you check back here weekly for all of the best Amazing Staff Picks!